Maktest
Maktest is a company that manufactures machines and devices that are able to test the fuel injection systems of all diesel engines with a "Common rail, Electronic Unit injector-pump, Hydraulic Electronic Unit injector" system and can diagnose faults with close to one hundred percent accuracy.
The term "new generation diesel engines" refers to the fact that this company's products fall into this category.
These devices that they produce are used successfully in a variety of different settings, including free vehicle repair stations as well as the corporate authorized service networks of the world's largest diesel manufacturers (Bosch, Denso, Delphi, etc.).
These settings include free vehicle repair stations.
Maktest approached our SEO Agency because they wanted to upgrade their website and make it look more modern and SEO-friendly.
They also wanted to reach more customers worldwide as currently most of their customer base is in the United States of American and in Turkey.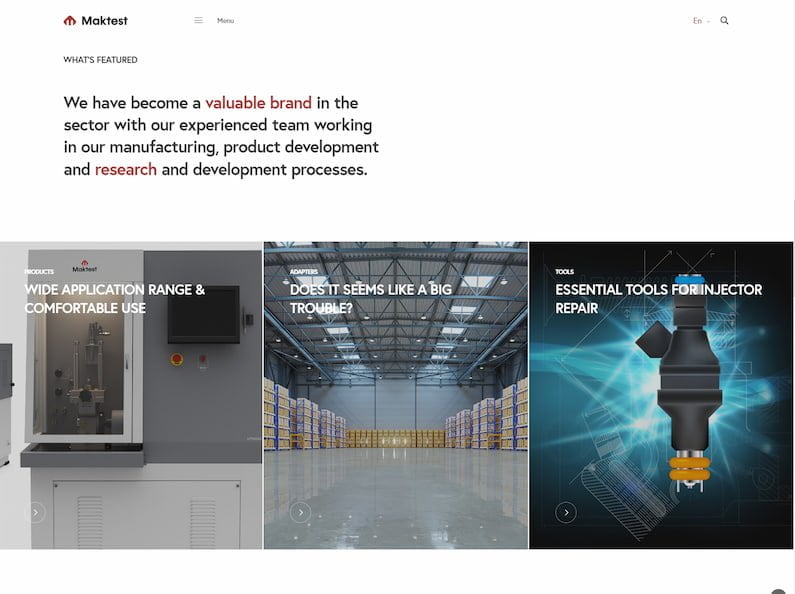 Maktest's Company Story
Maktest has been in the business of manufacturing tools and gadgets that are able to test and detect the fuel injection systems of diesel engines ever since it was founded in the year 1981.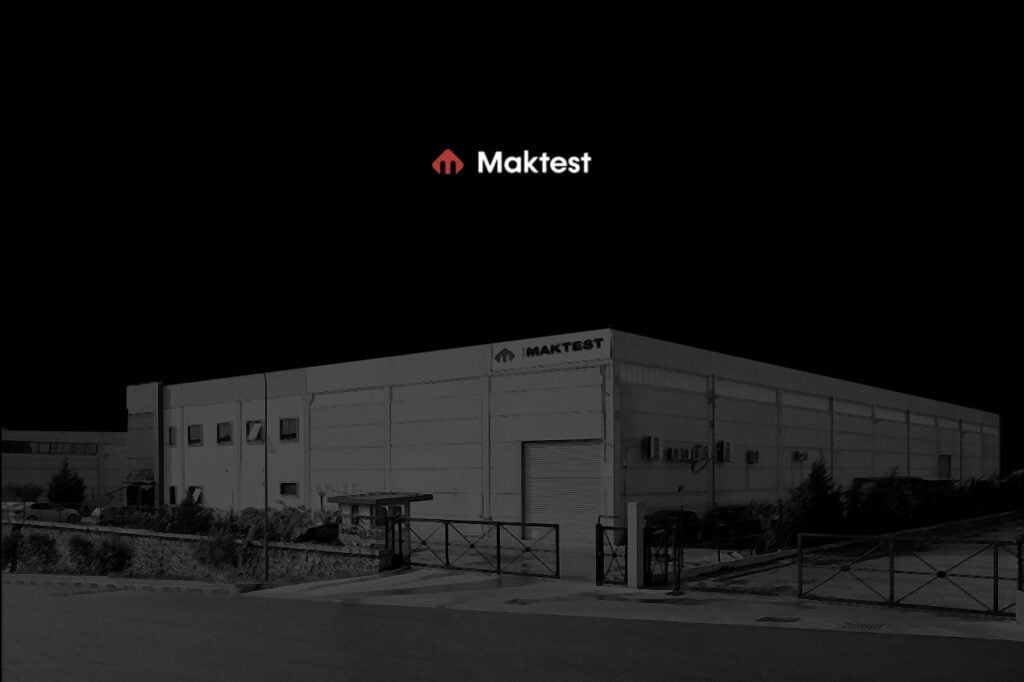 With the help of the Common Rail test equipment that they develop, as well as the hydraulic electronic unit injector test equipment, the electronic unit injector and pump test equipment, and the mechanical test equipment, it is possible to diagnose problems with an accuracy that is very close to one hundred percent.
These products that they create are utilized in every single auto repair shop in the world, in addition to being utilized in the corporate approved service networks of the most prominent diesel manufacturers on the planet.
Because of the professional staff that works on their manufacturing, product development, and research and development processes, they have become a valuable brand in their industry.
They continue to add value to both their company and their products because they are an organization that is committed to lifelong learning.
To this day, their exports to every single country in the world are still handled by our dealers.
Since the year 2010, it has been incorporated into the manufacture of TURBO, which is an essential Module for automobiles of the newest generation powered by diesel.
As a learning organization that is working in compliance with the IATF 16949 standard, the production of 9 different types of turbos for 68 different model vehicles with a cylinder volume of 1.3, 1.4, 1.5, and 1.6 liters continues.
These vehicles have an engine displacement of 1.3, 1.4, 1.5, and 1.6 liters respectively.
Maktest's Collaboration with Best 4 SEO in Numbers
SEO is crucial for the success of any online marketing campaign. Best 4 SEO has the expertise and experience to help Maktest optimize its website for search engines and improve its online visibility.
On the other hand, Maktest has a deep understanding of its target audience, products, and services, which is essential for creating a relevant and effective SEO strategy.
Once we started this collaboration with Maktest back in September 2022, we both first set clear and specific goals for the project. These goals aligned with Maktest's overall marketing objectives and be measurable and achievable.
In the next step, we conducted a thorough audit of Maktest's website, including a technical SEO audit and a content audit. This helped us identify any technical issues that may be hindering the website's search engine performance, as well as opportunities for improving the website's content.
Based on the audit results, Best 4 SEO developed a customized SEO strategy that takes into account Maktest's specific needs and goals.
This strategy included on-page optimization, such as improving the website's content and meta tags, as well as off-page optimization, such as building backlinks and creating content for other websites.
To ensure the success of the SEO campaign, Maktest and Best 4 SEO worked together closely. Maktest keeps providing us with regular feedback on the results of the SEO efforts and we aways adjust the strategy as needed.
On the other hand we kept Maktest informed of any changes to the search engine algorithms and best practices, and provide regular reports on the progress of the campaign.
45
Keywords in Top 5 Positions