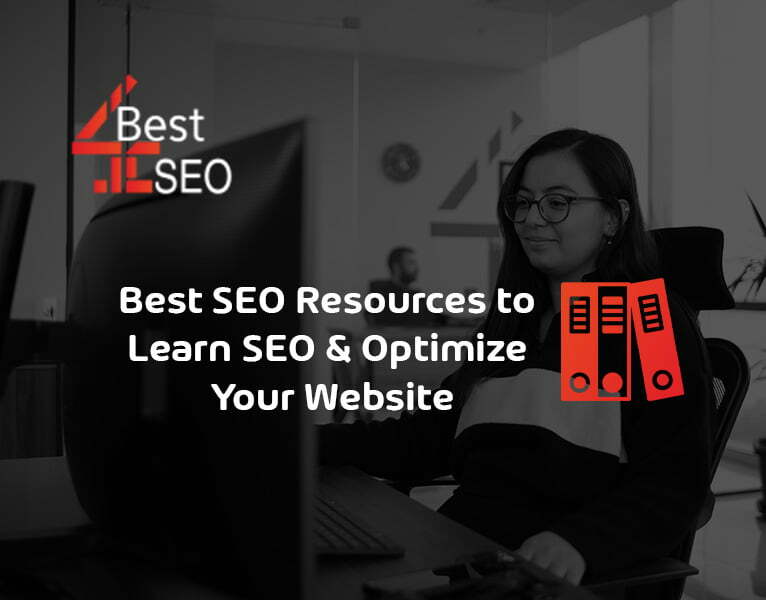 January 9, 2023
Best SEO Resources
With the growing competition among websites as new quality ones are being indexed by Google every day, it is hard to keep up. SEO is a fast-paced domain that is ever-changing, and Google algorithms always use updated new techniques and strategies to rank websites.
Therefore, in this article written by our team at Best SEO, we will show you the Best SEO Resources you will need to learn SEO and SEO Tools to optimize your website.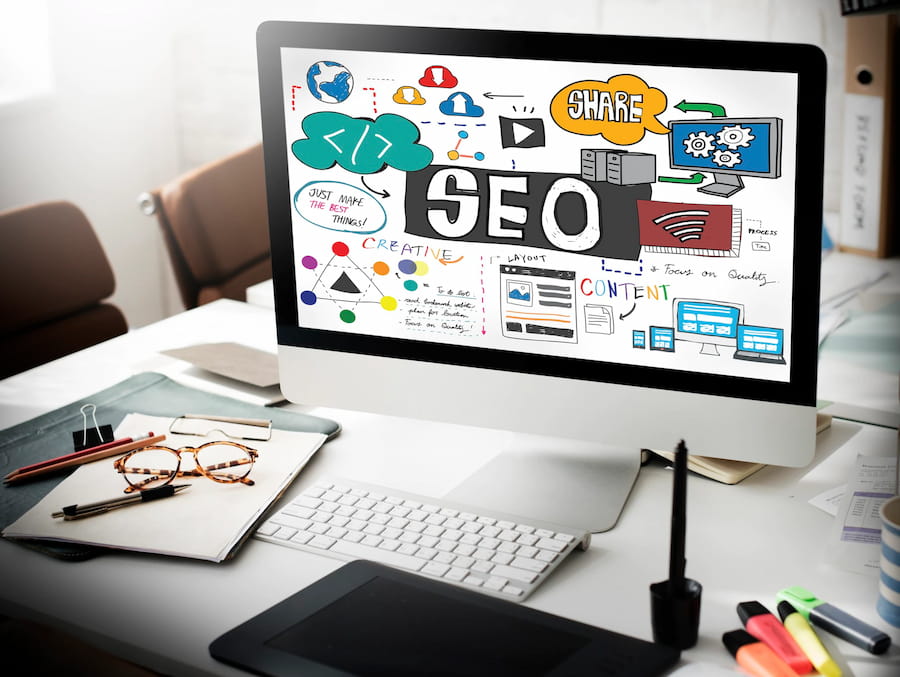 Educational SEO Resources
In this section, we will show you some educational SEO resources you can read in order to start learning SEO. Remember, though, that it takes a lot of time, patience, and practice to master this art!
Here is the list:
How Google Crawls – Learn how Google crawls pages and indexes them.
Basic Tips from Google– Check out these simple tips from Google itself.
SEO Starter Guide: This page from Google covers all topics related to SEO, however, it might be a little advanced for newbies, so make sure to read simpler content first.
PageRank – Understand why some websites rank higher than others in this very informative article on Wikipedia.
Moz's Guide to SEO – A guide consisting of 10 chapters written by one of the best SEO Software companies available.
SEO Tips for Beginners – Learn 5 SEO tips, completely for beginners!
Best 4 SEO: We write simple, easy-to-understand articles about SEO in our blog! So check out our posts to learn.
All-In-One SEO Resources
Before we discuss SEO resources targeted at specific SEO areas, let's mention these 3 top SEO tools that are currently the best worldwide.
Ahrefs: Ahrefs contains all the SEO tools you will ever need, from competition analysis to keyword research, auditing, rank tracking, and so much more.
SEMrush: Another one of the best SEO resources that contain everything is SEMrush. It features keywords ranking and research, domain research, pages to crawl and fix, backlink report, content marketing, and more.
Moz: Unlike SEmrush and Ahrefs, Moz is a simpler platform that is mainly not used by large enterprises. However, it does have some amazing features like keyword ranking, pages to crawl, and backlink queries.
Keyword Research SEO Resources
Below is a list of SEO Resources that solely focus on keyword research and volume.
Google Ads Keyword Planner: Type the keyword you want, and Google Ads will give you the search volume in a particular location and the competition level to rank for it. It even gives you suggestions for alternative keywords and their search volume as well.

AnswerThePublic: One of the best SEO Resources that acts as a keyword research tool categorizes search questions into 5: How Can, Are, Which, and Will. Based on that, you will get a list of keyword suggestions grouped in the form of a search cloud.

Google Trends: This is a good keyword research tool if you want to integrate a trendy keyword in your article and get higher ranks just for that. Google Trends will help you figure out which keywords are trending now, and based on that, you can seize the opportunity and write an article/page about it
Google Search Console: This is one of the best SEO Resources for keyword research. It shows the keywords your indexed pages have ranked for and how many clicks you got based on each keyword.
It also shows impressions of how many times your page appeared in the search based on that keyword. Another good aspect of Google Search Console is that, unlike many keyword research tools, it also generates data on Arabic keywords for better Arabic SEO.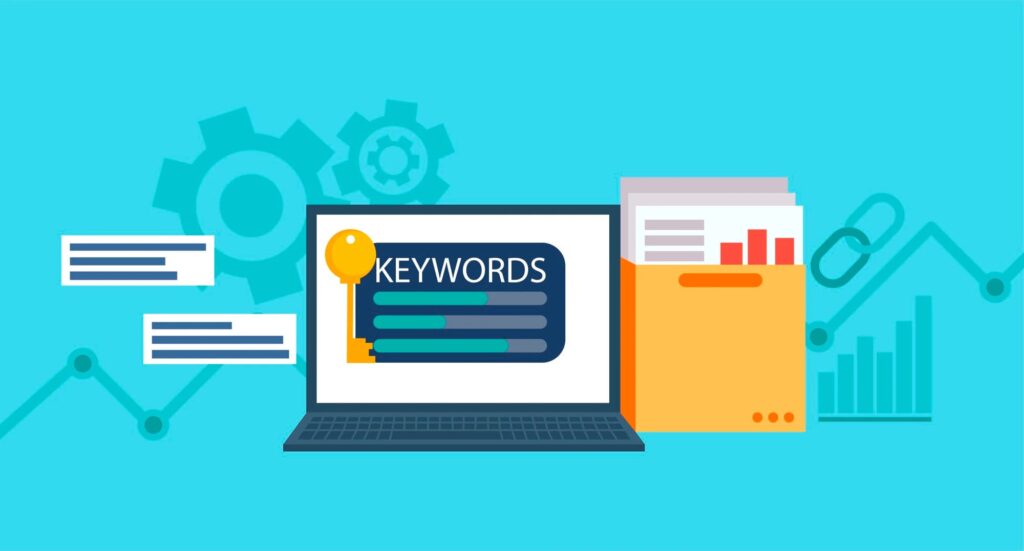 Crawler SEO Resources
Get all the info about your website, including each page analysis, and see errors crawlers or bots see when analyzing and indexing them.
Screaming Frog: Crawl up to 500 pages to find and fix errors with Screaming Frog free version. However, if you want more access, you should subscribe, but the free version is a good starting point.
Google Search Console: Crawling, indexing, and fixing errors by Google itself for your domain site.
DeepCrawl: This crawling software is best for bigger enterprises as it can crawl thousands of pages.
Backlink SEO Resources
Analyze your backlinks and competitors to figure out suggestions that will help improve your rank on Search engine results.
Ahrefs and SEMrush are the best for Backlink Analysis.
Website Ranking SEO Resources
SiteChecker: one of the best ranking software to help monitor your website rank and performance.
SerpStat: a handy SEO ranking tool for marketers and SEO experts, as well as digital marketing agencies or even businesses.
SERPWatcher Focuses on keyword analysis using KW Finder. The best thing about it is that it is suitable for both, beginners and experts. Let's look at what it offers to improve your website rank and track it.
RankTracker: Track your website's rank and your competitor's as well on multiple search engine platforms
For the full list, read our article on the best SEO Ranking tools.
More SEO Resources for Other SEO Domains
SEO Resources For Content Optimization
Semrush Writing Assistant
This is one of the SEO Resources that helps you in writing content that will be visible on search engines and engaging for your target audience.
It has the following features:
Assess your text's readability and improve it
Receive keyword suggestions
Make sure your tone is smooth and consistent throughout the whole page
Check your content's plagiarism percentage to make sure you won't get penalized
Rephrase texts to make them look and sound better
Check the overall SEO score of your content.
Hemingway
This is one of the SEO Resources that helps you highlight long and complex sentences that are not SEO-friendly and will bore your readers.
If you see a sentence highlighted in yellow, shorten it or split it into two.
If you see a sentence highlighted in red, it is best if you rewrite it all over again.
Weak phrases are highlighted in blue.
HTML Tidy
HTML Tidy is a console application that corrects invalid HTML.
It can also detect possible web accessibility errors.
Grammarly
Grammarly is an application or an extension for your browser that checks your grammar, spelling, and plagiarism.
It helps highlight the errors in your writing while suggesting better options for you.
A mistake-free text is SEO-friendly.
Grammarly comes in 3 versions: Premium (good for individuals), Business (For companies, big or small, they can give it to their employees), and Education (suitable for higher education institutes and schools, and it gives them unlimited access to their students)
Quetext
A good tool to verify your text's originality.
Not only does it help instantly check plagiarism, but it also generates citations when needed.
Online Character Counter Tool
SEO Resources For Image Optimization
Compress PNG: Reduce the image size so that your website does not lag whilst keeping the images' quality. Large images make your website take so much time to load that the users will give up and leave without bothering to check what your content is.
Yoast: The image feature in Yoast helps you optimize images for SEO. It detects if the size is suitable if the image has an alt text, a title, a description, and a caption.
Canva: This is an image design tool. If you design your image, it will be unique. There are three subscriptions to Canva, Free, Pro, and Teams which is suitable for businesses.
SEO Resources For Site Speed Check
GTMetrix: Check the speed and performance of your site and receive notifications if your site lags. You can even test your site's performance on different devices and in different locations around the world.
PageSpeed Insights: It gives you performance reports about your website on desktop and mobile devices while providing suggestions on how you can improve it.
Lighthouse: It's a Google Chrome tool that gives a score of your site's performance.
SEO Resources For Mobile Optimization
Google's Mobile-Friendly Test: Simply enter the URL of the page you want to test, and it will show you whether it is mobile-friendly or not. If it is not, it will list the problems as to why it is not mobile-friendly.
Experte's Mobile-Friendly Test: This is also one of the SEO resources that shows whether your page is mobile-friendly. If it is not, it will diagnose the errors for you and list the acceptable protocols for mobile.
Performance Testing SEO Resources
UserTesting: You can target your users and connect with them to find out their experience and view it in order to receive suggestions on how to improve your site's performance.
RankScience: One of the many SEO tools in RankScience is that it has A/B testing where two variables are available on your website, and you want to test which one had the most positive impact on your website based on user experience.
SearchPilot: This is also an A/B testing software that tests which site options your users opted for and resulted in better SEO results.
SEO Resources: Final Thoughts
You will find endless SEO resources that will help you optimize your website in each and every aspect.
However, even the best SEO resources can't help you if you do not keep monitoring and auditing, and keeping up with all the SEO changes. Google's ranking algorithms are changing all the time, and SEO is very fast-paced. what worked yesterday, may not work today, and what worked today, may be obsolete tomorrow.